our legacy
Late Mr. Shahul Hameed
A Committed Visionary, Astute Businessman, and Renowned Philanthropist
Memories of the late Mr Shahul Hameed, and the sound reputation he established for Texas through decades of unceasing hard work and dedication, continue to resound among the people and organizations he was associated with.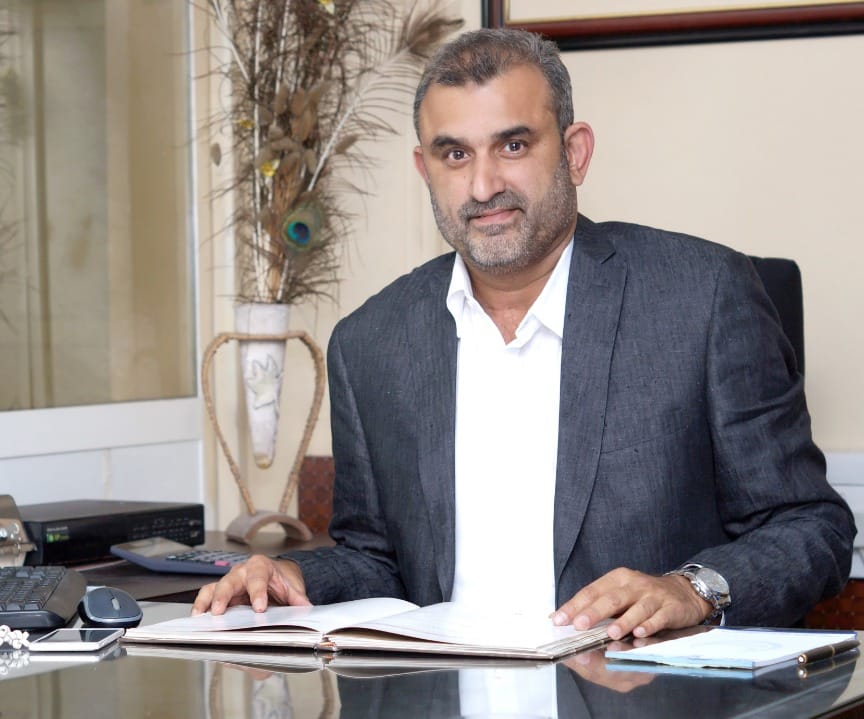 From Humble Beginnings to Taking Flight
Mr Shahul Hameed or Texas Hameed, as he was fondly called, arrived on the shores of the UAE in 1981. Starting as an office boy in various offices, he climbed his way up to the ranks of PRO or Public Relations Officer by 1987 – a line of work that would see him build relationships of trust with key government and private offices across the UAE over decades of service and eventually lead him to establish the Texas Business Consulting Group in 2001.
He was well ahead of his time. Back in 2001, business setup and consulting was not a mainstay of Malayalis in the UAE but Mr Hameed saw the opportunity and resolved to build up the company through sheer hard work and dedication.
And the business flourished and how. There came to be pharmacies, hospitals and engineering colleges within its ambit, apart from the core business of consulting and business setup.
An Understanding of Business Par Excellence
Post-2002, he pioneered the concept of business process restructuring for various business groups across the Gulf, especially for Keralites doing business in the region. His extensive experience with highly engineered systems, which requires a deep understanding of critical business drivers in multiple markets and industries made him highly successful in building relationships with upper-level decision makers, seizing control of critical problem areas, and delivering on customer commitments. He received many awards and accolades for his outstanding work in the UAE. His areas of expertise lay in adeptly creating and transforming business requirements into functional requirements and designing new business models.
With his uncommon grasp of business models and panache for working efficiency into every process he oversaw, Mr Hameed, over the course of his lifetime, spearheaded and executed a highly diverse portfolio of businesses, from holding the position of Executive Director at a leading media house, Darshana TV, to establishing a highly profitable detergent production unit. Indeed, it wouldn't be an exaggeration to say he has done it all.
Obtained a deep understanding of critical business drivers
Texas UAE, under his able leadership, achieved tremendous business growth in rapidly changing environments. His customer-focused and performance-driven approach led and motivated teams of more than 200 employees across 7 branches worldwide.
Built relationships with top-
level decision-makers
He turned around an underperforming Rose Detergents division by streamlining business units around a coherent commercial and operational strategy, restoring profitability, producing higher-than-market revenue gains, winning market share in strategic and emerging regions, and delivering double-digit growth.
Delivered double-digit growth to an underperforming division
He integrated a new division of Texas in Kerala that outpaced competitors, maximized the share from strategic markets, and elevated earnings. He drove return-on-investments to heights, championed two new acquisitions, and restructured operations for maximum cost savings and efficiency.
Integrated a new division of Texas that outpaced competitors
He also transformed the poorest-performing business unit of a hospital and diagnostic centre in the UAE into a top performer generating $60 million sales and 22% profits (and growing) in a period of just 3 years. He regained control of the top end of the market and introduced new cost-effective solutions that enabled expansion into additional high-potential markets.
Transformed the poorest-performing unit into a top performer
With his analytical, enthusiastic and innovative business approach, Al Rayhan Eye Hospital & Optometry college was formed under his chairmanship which has grown into a new speciality eye hospital in the Kondotty town of Kerala.
A Philanthropist at Heart
Mr Hameed spearheaded numerous initiatives to improve the lives of the underprivileged. From ensuring the availability of drinking water to over 75 families in the vicinity of Atholi village, where his roots belong, to building homes for the homeless and those riddled with debt, in him the qualities of an astute businessman and a committed philanthropist came together seamlessly.

Ethics and Values
Never one to make tall promises or be gripped by greed, Mr Hameed was one who spoke with humility and stood by his word every single time. With integrity and positive action in the right direction as his guiding lights, he was always of the firm resolve to never tread the path of evil for personal gain - values and ethics that Texas espouses to this day.