Case Studies
Since its inception, Texas has helped countless businesses and entrepreneurs establish their organizations in the UAE. Here, we bring you a collection of key case studies that exemplify our work through the years. You will find herein a diverse portfolio with companies large and small from a wide variety of industries.

Kalyan Silks
Kalyan Silks prides itself on being the world's largest silk saree showroom network and the most trusted brand in Kerala for over a century now. With world-class showrooms spread across Kerala, Karnataka, and Tamil Nadu, this leader in textile retailing was looking to further strengthen its presence by adding more showrooms to its growing network.
With products lines and infrastructure facilities that differentiate it from other plays, Kalyan Silks owns a large number of looms across the major centres in the country as well as India's largest wholesale textile showroom which allow the brand to control prices and maximize quality throughout the year.
The motto of Kalyan Silks has remained constant through the years: to bring quality silks to the market at a price point that is unmatched. To achieve this, master weavers across the nation contribute to creating exquisite silk sarees that are then brought to market by Kalyan Silks.
Al Shifa Al Uropi Medical Center LLC

Al Shifa Al Uropi Medical Center LLC is the first GCC franchisee of VIMS Institute of Medical Sciences, India. Al Shifa provides quality outpatient, diagnostic and personal primary care to its clients.
Its efforts to integrate with the local community and empanelment by all insurance companies ensure that the population in all sectors get direct access to their services and specialist treatment.
With a vision to provide quality health care at an affordable cost and guided by its values of care with courtesy, compassion and competence, Alshifa Al Uropi Medical Center LLC's vision for the current decade is to establish reliable and affordable healthcare services for all in the UAE.

MedEx Healthcare Group
A retail pharmacy brand dispensing prescription and OTC pharmaceutical products in the UAE, MedEx was founded by a team of pharmacists in the year 2010. A group committed to operating by its values, MedEx is also involved in the retailing of healthcare products, cosmetic items, and pre- and post-workout supplements apart from the sale of beauty products, convenience foods, and other related products.
With pharmacies that function all seven days of the week, MedEx' workforce is trained to operate within the framework of its corporate culture so as to meet the needs of customers while ensuring the highest standards of quality and customer service.
MedEx is currently operating across 32 location in six emirates, with six new pharmacies to begin operation in Dubai, Ajman, Sharjah, and UAQ.

Florence Cosmetics Manufacturing Ind. LLC

An ISO 9001:2015 & GMP ISO 22716:2007 Certified Company established in 2013, Florence Cosmetics Manufacturing Ind. LLC is located in Sharjah and is involved in the manufacturing of high-quality skin, body, hair care, hygiene and toiletry products.
Focused on supply to customers in the professional beauty application domain alone, its current strategy is to supply through distributors only. Apart from their own brand, they take up private label projects for some major players in the professional beauty industry.
By embracing the latest technology and products shaped by modern science while simultaneously incorporating natural products wherever possible, Florence is able to offer the best results to its customers. Another of Florence's key strengths is its experienced R&D team with over 25 years of expertise.
The brand's policy is to treat its customers as its business partners and always offer them the best support and consider their success as its own. Within a short span of time, Florence has become one of the leading cosmetic producers in the UAE.
Al Sadiq Stationery and Copy Centre Co LLC
A stationery and copy centre based out of Sharjah, Al Sadiq Stationery and Copy Centre Co LLC specializes in selling high-quality school and office stationery products and a wide range of copy services that meet its clients' day-to-day requirements. Among the most reputed suppliers among UAE dealers and corporate clients, Al Sadiq is today a preferred player in the areas they serve.
Founded in 2004 by a group of young entrepreneurs aiming to serve corporate and non-corporate clients with professionalism and by providing quality products and services at a highly competitive price point, Al Sadiq has now expanded its presence to nine showrooms and one centralized store manned by 46 proficient staff and are on course to double its reach in the next few years.
The company's products include school stationery, office supplies, Islamic books and DVDs, and more. The copy services they offer include copy centre facilities, printing services, hard binding, lamination, xerox centre photocopying, and business card printing. The company makes available the latest products to its customers and also ensures them convenient and flexible delivery and pick up options across the UAE.

Juice World
Juice World is an international group serving up the freshest juices, faludas, fruit salads and fruit bouquets to its customers. The Group has been working in this domain for over two decades and currently operates three branches in the UAE – two in Dubai and one in Sharjah.
The company offers over 200 varieties of juices as well as designs delicious fruit bouquets.
Juice World is a Saudi-based company specialized in a wide variety of nutritious drinks and fruit-based dishes.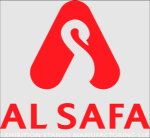 Al Safa Group
An advertising and production agency that specializes in advertising displays, retail branding, merchandising and printing solutions, the Al Safa Group takes care of its clients' end-to-end marketing needs. From concept creation and strategy to designing and producing effective point of sale branding solutions, the Group handles it all for its clients.
A leading point of sale material manufacturing (POSM) company in the UAE, Al Safa's expertise and specialization in the point of purchase industry are to explore the market in detail and get the best value for its clients.
A one-stop-shop for all its clients' POSM requirements, Al Safa seeks to always accommodate the needs of its clients through unparalleled customer service.

Minar
A third-generation ship-handling company founded in the port city of Kochi, Kerala, Minar has earned the trust of ship owners over the past few decades of its operation. Minar offers its clients everything they require to run, service, and support their vessels and crew at affordable prices and on time.
With its overseas operations controlled from the UAE, Minar offers services in India, the Middle East, and South-East Asian countries.

Marina Medical Center LLC
Established 30 years ago, Marina Medical Center is a specialized healthcare facility.
Recently upgraded with facilities like lab, radiology, x-ray, renowned doctors with over 20 years of experience in the UAE and much more, Marina Medical Center ensures your health is in safe hands.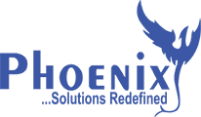 Phoenix
Phoenix has established itself in the UAE as one of the top leading companies in providing "complete Interior solutions" since the company's inception in 2014. Specialized in fit-out works, turnkey solutions, MEP, joinery, civil, glass & aluminum works, We focus on projects that reflect our client's personality and aspirations catering to the ever growing sophistication of the market and it's requirements. With the in-house Phoenix Alpha Technical Services and a 25,000 sq. ft Phoenix Glass & Joinery Factory, Our Quality Management System and productivity is taken to a whole new level. This makes us enviable and highly commendable in the market. It results in efficient management of time and money for the utmost satisfaction of our valued Clients.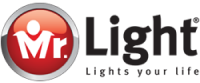 Mr. Light
Established in 2004 in the UAE, Mr. LIGHT is an international presence today in the Home Appliances market with operations spread across 26 countries. Mr.LIGHT has diversified into Five new & powerful Brands, each offering a mind boggling array of consumer choices in terms of products.

Al Basma
Al Basma stands for careful enterprise. The Al Basma Detergents & Cleaning Ind LLC. manufactures different product such as detergents, liquid soaps and home care products in the United Arab Emirates, other Gulf Cooperation Council countries, and internationally.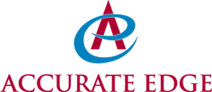 Accurate edge
Accurate Edge is a leading supplier of high integrity, safety critical machined components to the Oil, Gas, Petrochemical, Engineering, and Manufacturing industries with API Monogram license.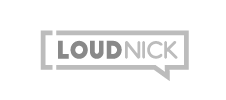 Big Bazaar Hypermarket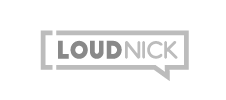 Quick Group
Established in 2008, the Quick Group's vision to build a sustainable business with people's welfare at heart led to the development of an organization that its customers trust and are proud to be a part of. The group owns a diverse portfolio of businesses in sectors ranging from retail, healthcare, hospitality and education in various parts of UAE, Qatar, and India and employs over 750 members of staff from numerous nationalities.
The Group's chain of supermarkets and hypermarkets is among the fastest-growing SMEs in Dubai and Sharjah. With operations in Sharjah that began in 2010 and Dubai in 2017, today there are over eight stores spread across the UAE serving over 20,000 customers each day.
With competitively priced goods and a wide range of products, the Group today owns a chain of value-centric daily purchase stores that are located strategically and cater to the daily needs of customers.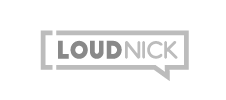 Noora Pharmacy LLC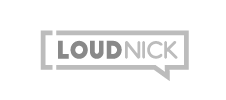 Al Noor Bakery